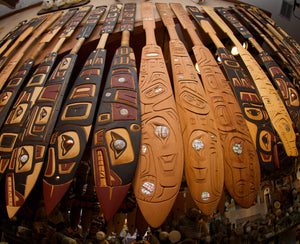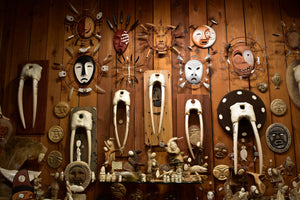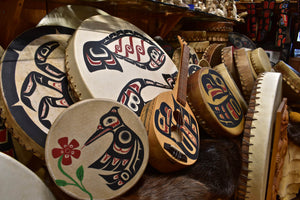 Our family is of the Tlingit Nation and comes from the Deisheetaan Clan (Raven/ Beaver/ Dragonfly) from Angoon, Alaska.
It is our mission to support Indigenous artists throughout the state of Alaska and of the northwest coast of Canada. We work to nurture the artistic talents of both the young and old. It is our hope that through representation of this art, we strengthen the culture and heritage of our people. Every item in the Mt. Juneau Trading Post is individually hand selected to ensure outstanding quality, workmanship, and distinction. 
Our store is located in the historic Seward Building right in the heart of downtown, and at the base of Mt. Juneau.  We specialize in offering an extensive selection of original and unique merchandise, thus making our store a huge attraction both in our local community, and with visitors. For over four generations we have worked closely with individual collectors of fine Northwest Coast and Inuit Art.
In Person
Juneau, Alaska
An incredible shopping experience that will give you access to the local's experience.
From Home
buy online
You can see our Featured Products below & check back soon for more. Products updated frequently!
Impressive
One-of-a-kind products
Local artists inspire us with their amazing pieces and we're excited to share them with you!